Introduction
The Climate:Red Virtual Climate Summit took place on September 9th and 10th, 2020.
The Open Lab team worked with the Solferino team from the IFRC to create a bespoke online platform for the conference.
Involvement
I worked closely with the team to design and develop the schedule page for the Climate:Red platform. This enabled attendees to discover live and upcoming sessions over the course of the conference.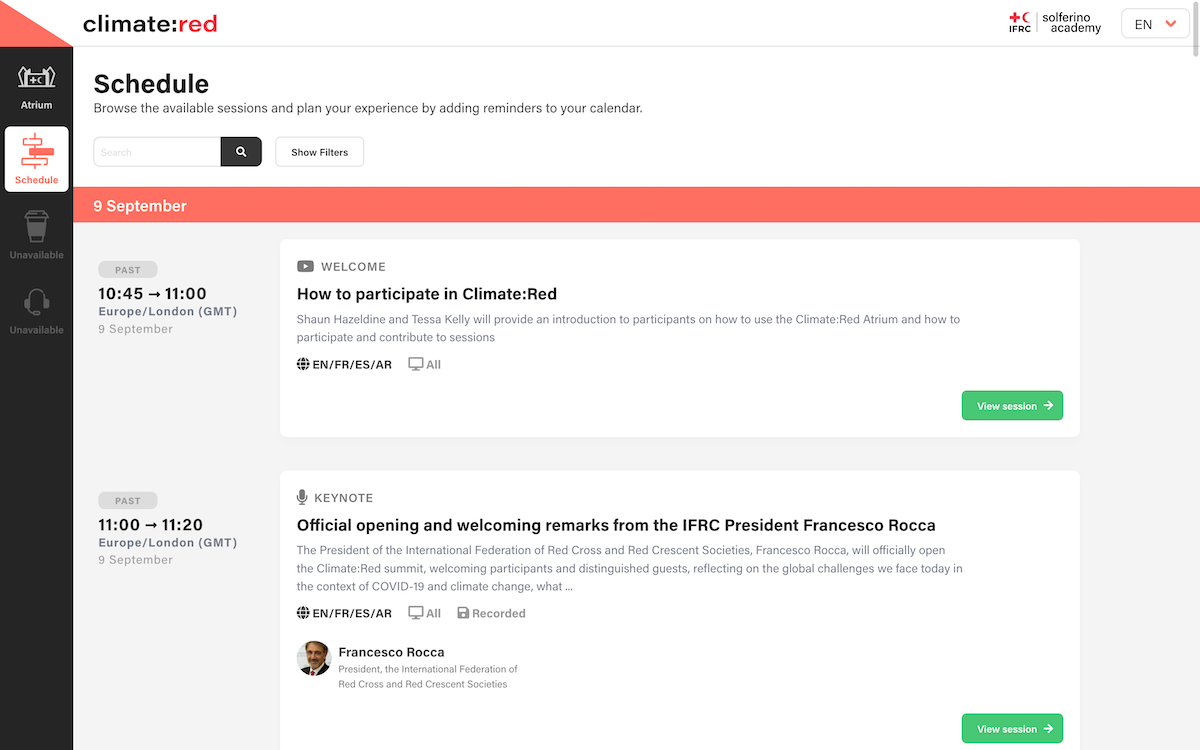 The conference schedule included support for search (by title, description and speakers) and filtering (by date, type, track, type of interactivity, supported devices and whether it was a recorded session.)

Read More
Links